Charity Auction/Raffle Donations Needed - Last Call!
As you may have heard, Anthrocon's selected charity this year is The National Aviary, the nation's only independent indoor nonprofit zoo dedicated to birds. While cash donations made at the convention are great, the majority of funds are raised via donations of artwork and merchandise to our Charity Auction and Charity Raffle. We're looking for popular items and unique craftwork that will make people say, "I want that!"
While we must distribute items between the Raffle and Auction based on available space, time, and perceived and past value, here are some examples of donations that went big in past years...
Great examples for the raffle:
Crafts based on hot trends (Harry Potter handmade house scarves - $57)
Large amounts of candy (5lb Hershey bar, 9.25lb Nestle Crunch bar - $70)
Art bought at prior convention art shows ("Wrath" art by Terrie Smith - $83)
Giant, brand new plush of popular characters (Large "Bolt" plush - $107)
Merchandise based on popular fiction (Dr. Who's sonic screwdriver - $158)
Great examples for the auction: Fursuit costumes and commissions:
(Husky fursuit head - $160)
Rare convention memorabilia (Full set of all AC t-shirts since 1997 - $200)
Professional sculpture (Dragon statue - $225)
Unique opportunities (A speaking part in audio version of Diane Duane's "The Last Meow" - $500)
Dorsai fursuit tags (Tag #1000 - $1600)
If you have an item you believe would be appropriate and would like to donate, please contact charity(at)anthrocon.org!
Helpful links:
Fri, 2014-06-06 05:04 pm
#3
Already sent these to Rigel and now I like to post in this thread what I have for this years Charity Auction/Raffle Donations...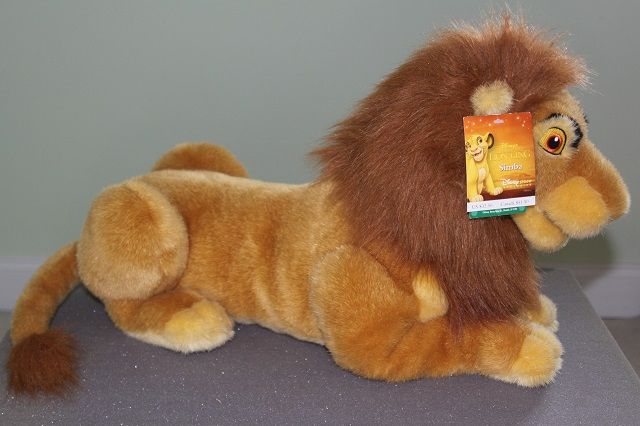 Disney Store Exclusive The Lion King 22" AdultSimba Puppet Plush New w/Tags.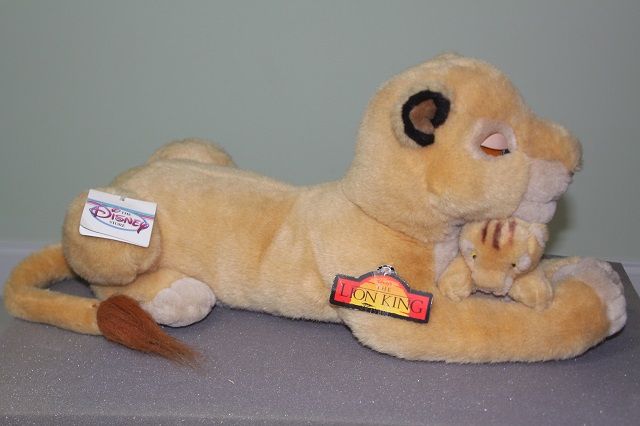 Disney Store The Lion King 21" Serabi with Simba Cub Finger Puppet Plush New w/Tags.

Breyer Traditional Model Horse Lusitano Stallion #1498 - New sealed in original box.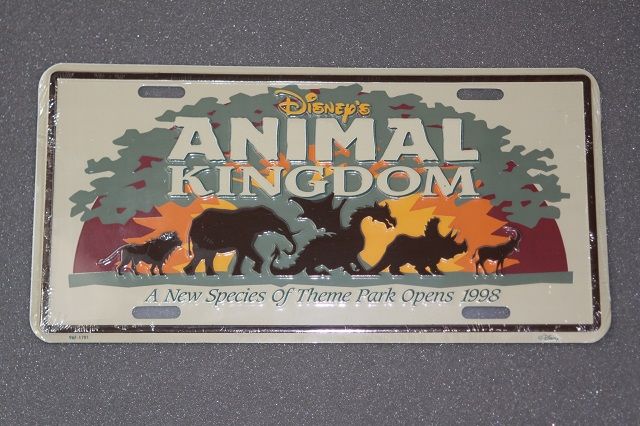 WDW Animal Kingdom License Plate new still in protective shrink-wrap - This license plate was sold at WDW before Animal Kingdom opened on April 22nd, 1998, has the original AK logo and is now retired -not sold/made.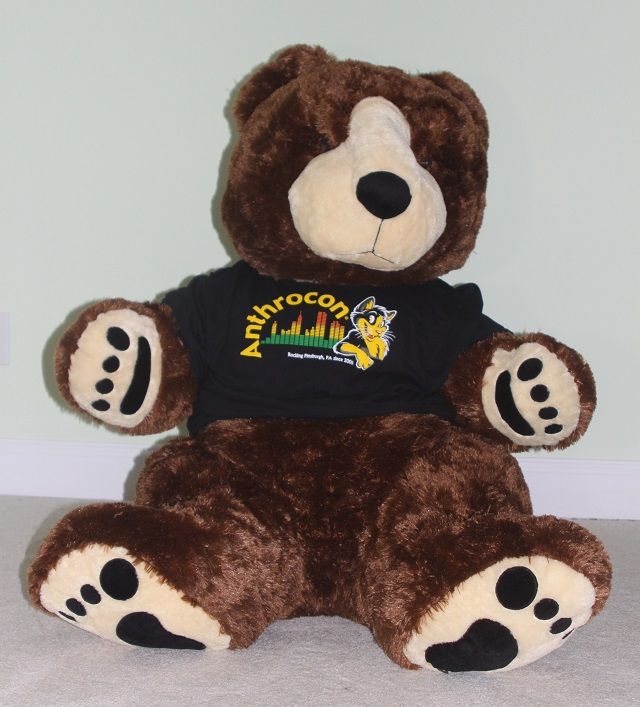 Giant 48" high Brown Bear Plush wearing an Anthrocon "Rocking Pittsburgh" T-Shirt Size XXL.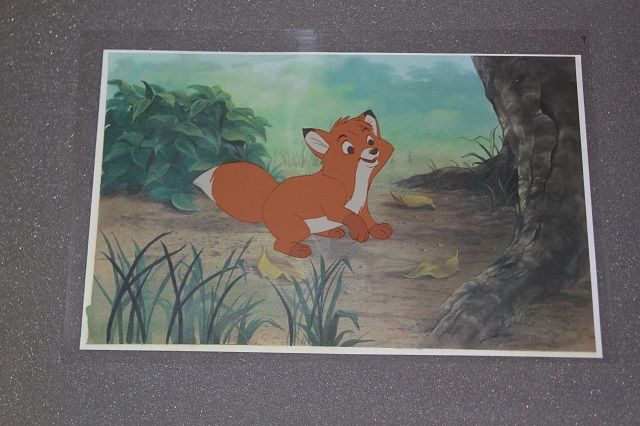 Original Production Cell with a reproduction background of a young Fox Cub named Tod from the Disney Animated Feature Film The Fox and the Hound (1981). Image above is the cel with background and below are photos of the cel alone, from front and back.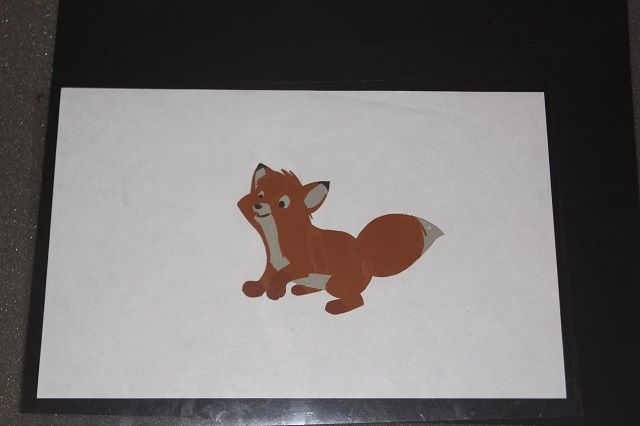 And the last item (at the moment) is this one...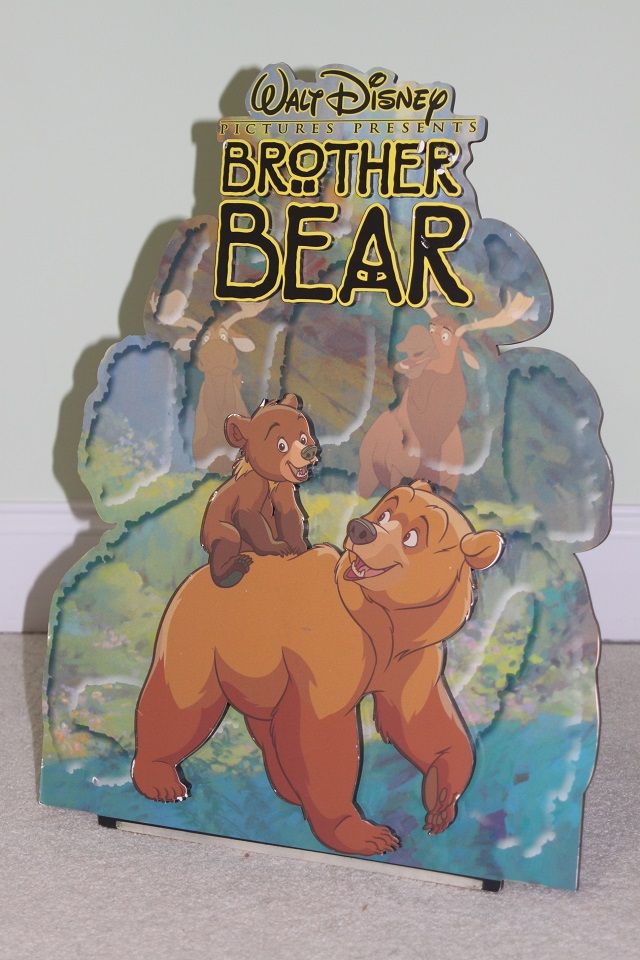 This is a Movie Theatre lobby display for the Disney Animated feature film Brother Bear (2003) which features the main charaters Koda and Kenai along in the background Rutt and Tuke. The medium is acrylic, layered to give it a 3-D look and is 22.5" high x 17" wide x 1" thick. Since this was displayed in the movie theatre lobby, it has some wear with some of the edges of the images on the acrylic peeling up. Unique item and if you are a Brother Bear fan, a must have for your collection.
The Large Bear Plush is from Big Paw and the rest are from me.
Salem